E-commerce: Soon Nordic Swan Ecolabel in the check-out
As we are shopping more online, the e-commerce has grown strongly over the past decade. At the same time, the climate issue is more crucial. One challenge is how e-commerce purchases can be transported more energy-efficiently, with a significantly reduced climate footprint and with decent working conditions?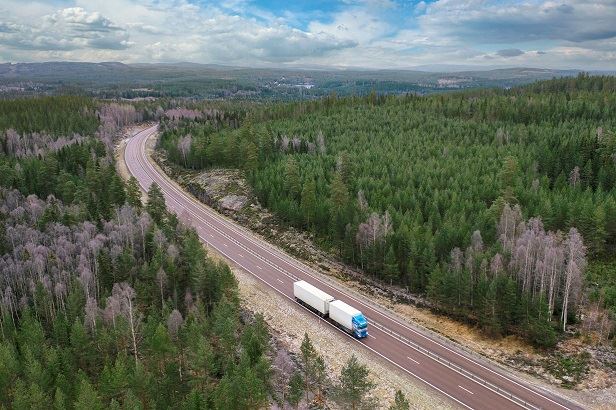 Nordic Ecolabelling has developed the Nordic Swan Ecolabel for a completely new area: e-commerce logistics. The goal is to guide online consumers to a more sustainable delivery choice. The proposal has now been sent out for consultation in all Nordic countries and there is great interest. The last date to participate in the referral is August 31. We welcome your valuable input!
The purpose with the criteria is to offer to e-commerce a Nordic, trustworthy delivery alternative. The Nordic Swan Ecolabel will be the first third-party certification in the world for e-commerce logistics, an area with a high risk of greenwashing.
The Nordic transport- and logistics companies will be able to apply to become licensees. They can offer e-commerce companies a Nordic Swan Ecolabelled delivery alternative to communicate on the Nordic market. In the check-out the consumers will be able to choose a more sustainable delivery alternative, approved by a well-known, credible third-party certification.
– As an eco-label, we always take a lifecycle approach. In this context, this means transport efficiency, a high rate of electrification, renewable fuels and not just demands on fossil-free delivery. The criteria will also include requirements to transition towards more climate efficient transport solutions over time such as coordination, intermodal transport solutions and a slightly longer time window. All to create conditions for increased sustainability in the transport network, says Sara Bergman, project leader at Nordic Ecolabelling.
The work with Nordic Ecolabelled e-commerce logistics has been conducted in dialogue with different stakeholders and there has been a desire to offer a credible label for consumers. The work has resulted in framework for a more sustainable delivery that all stakeholders can use. The Nordic Swan Ecolabel, supported by all Nordic governments, is the official and most recognised environmental label in the region. It is a trustworthy independent, third-party certification providing companies with documentation on environmental excellence. As one of the world's toughest environmental certifications, the Nordic Swan Ecolabel is only awarded to products and services meeting ambitious environmental requirements.
The Nordic Swan Ecolabel makes it easy for consumers, businesses, and institutions to contribute to the green transition. This project is a part of A Sustainable Living, an initiative funded by the Nordic Council of Ministers.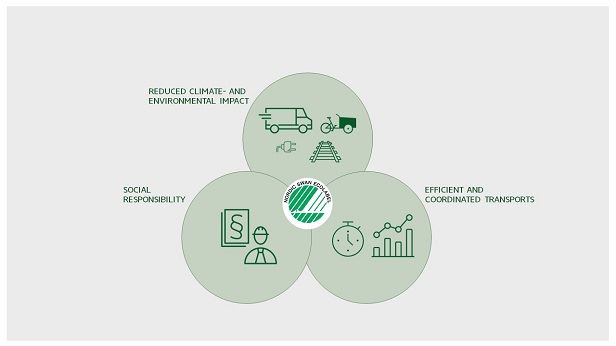 Reduced climate and environmental impact: Gradually increasing requirements for renewable fuel (no palm oil or PFAD). Reporting of climate performance and improvements over time. A good level of existing vehicle fleet and new purchases of long-term more sustainable vehicles.
Efficient and coordinated transport: Requirements for energy efficiency. Allowing the delivery to take a little more time to create conditions for coordinated transport and increased sustainability. Rewarding intermodal solutions and innovation. Financial incentives to streamline the volume of packaging.
Social responsibility: Requirements for secure employment, good working conditions and preventive road safety work.