Reports & surveys
At Ecolabelling Sweden we like facts! Therefore, we make several different surveys and reports every year. This may involve surveys on how consumers think and act or reports on a specific topic. Here we have gathered the surveys so that you, like us, will be able to deepen ourselves in different areas that affect our environment and lifestyle.
For Swedish reports and surveys swap to the Swedish language (up in the right corner)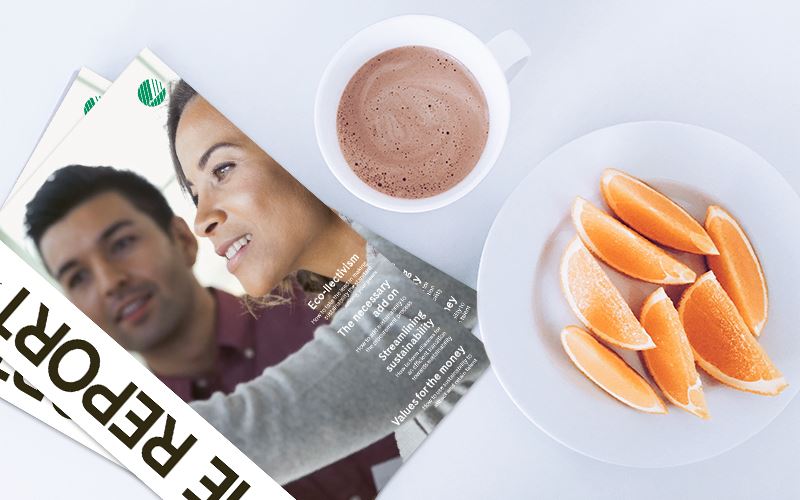 Strategies for sustainable business development – The Report 2019
The report presents four strategies that will help companies and organizations achieve more sustainable business. Last year we wrote a report focusing on the consumer perspective. This year we look into organisations. Again, we have spoken to thought leaders from around the world, but this time on how to engage leadership, current and future employees, and clients. We have also conducted our very own survey called The Nordic Swan Ecometer to get rich insights on how employers can activate their employees in the quest for sustainability.
Read the report
Sustainable consumerism in the Nordic region - The Report 2018
Together with Prime/United Minds, Nordic Ecolabelling has examined consumer behaviour to see what can inspire more people to make more sustainable decisions. The report consists partly of a survey of Nordic consumer behaviour with recent statistics "The Nordic Swan Ecometer 2018". Part of in-depth interviews with politicians, behavioural scientists, business gurus and researchers to gain a more comprehensive understanding of driving forces and trends and contribute to insights for solutions and business opportunities.
Read the report