Today, the 2000th Nordic Ecolabel has been issued to PC company Lenovo. Lenovo ecolabels twelve different laptop computers, including nine ThinkPad models.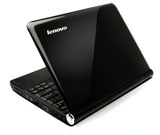 'To ecolabel our computers is a milestone for Lenovo in the Nordic countries. It shows that we are at the forefront of sustainable development and offer environmentally conscious products. We are really pleased to be associated with Nordic Ecolabelling, one of the most well known brands in their field', said Lars Bjälkvall, Environmental Affairs Program Manager at Lenovo Nordic.

The 2000th license is issued the same year that Nordic Ecolabelling celebrates its 20th anniversary. The organization was formed by the Nordic Council of Ministers and is present in all the Nordic countries. This year the council, which is the official institution for cooperation between the Nordic governments, is led by Denmark.

'I would like to congratulate Nordic Ecolabelling on both its anniversary and the issue of its 2000th license. The more ecolabelled products we have in the market the easier it will be for consumers and procurers to make environmentally conscious choices', said Karen Ellemann, the Danish Environment Minister and Minister for Nordic Co-operation.

For a computer to receive an ecolabel, it must fulfil a number of tough requirements. Some of the most important are:
Low energy consumption
Prohibition of the most harmful flame retardants, and assurance that only the least harmful substances possible are used
Low noise level
Ability to upgrade the computer to support longer life cycles
'Nordic Ecolabelling is an important guide for environmentally friendly purchases, both for consumers and professional procurers. The labelling has a strong position among environmentally conscious individuals and companies. We will continue to grow and help draw attention to products that have been adapted for a greener everyday life', promised Björn-Erik Lönn, General Manager of the Nordic Ecolabel and its representative on the Nordic Council of Ministers.

The following Lenovo computers now have the Nordic Ecolabel:
Nine ThinkPad models (including T, SL, R and W Series), IdeaPad S12, IdeaPad U450 and Lenovo G550:

Notes to editors:
Print ready photographs can be downloaded by clicking on the pictures below. Moore product images can be found at www.lenovo.com . Please notice that all products from Lenovo can be found on this site. Please check the models that are rewarded with the Nordic Ecolabel before downloading.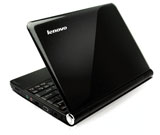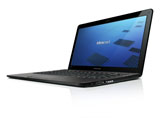 About Nordic Ecolabel
The Nordic Ecolabel is the official ecolabel for the Nordic countries. It enables consumers to easily select products that are among the best for the environment. The Nordic Ecolabel is also utilised by companies interested in developing ecolabelled products and contributing to sustainable production. It provides opportunities for capitalising on the marketing advantages of co-branding with the Nordic Ecolabel trademark. The Nordic Ecolabel has a life-cycle environmental product analysis including climate, chemicals and recycling. We constantly revise and raise the requirements for our 65 product groups. Our vision is a sustainable society with sustainable consumption.

About Lenovo
Lenovo (HKSE: 992) (ADR: LNVGY) is dedicated to building exceptionally engineered personal computers. Lenovo's business model is built on innovation, operational efficiency and customer satisfaction as well as a focus on investment in emerging markets. Formed by Lenovo Group's acquisition of the former IBM Personal Computing Division, the company develops, manufactures and markets reliable, high-quality, secure and easy-to-use technology products and services worldwide. Lenovo has major research centers in Yamato, Japan; Beijing, Shanghai and Shenzhen, China; and Raleigh, North Carolina. For more information see www.lenovo.com.

For more information please contact:
Bérengère Fantin-Lin, Lenovo Communications,
+33 (0)1 55 70 39 47, fantinb@lenovo.com

Nancy Holm, Director of Communications, Nordic Ecolabel Sweden,
+46 (0)707–17 65 32, nancy.holm@svanen.nu