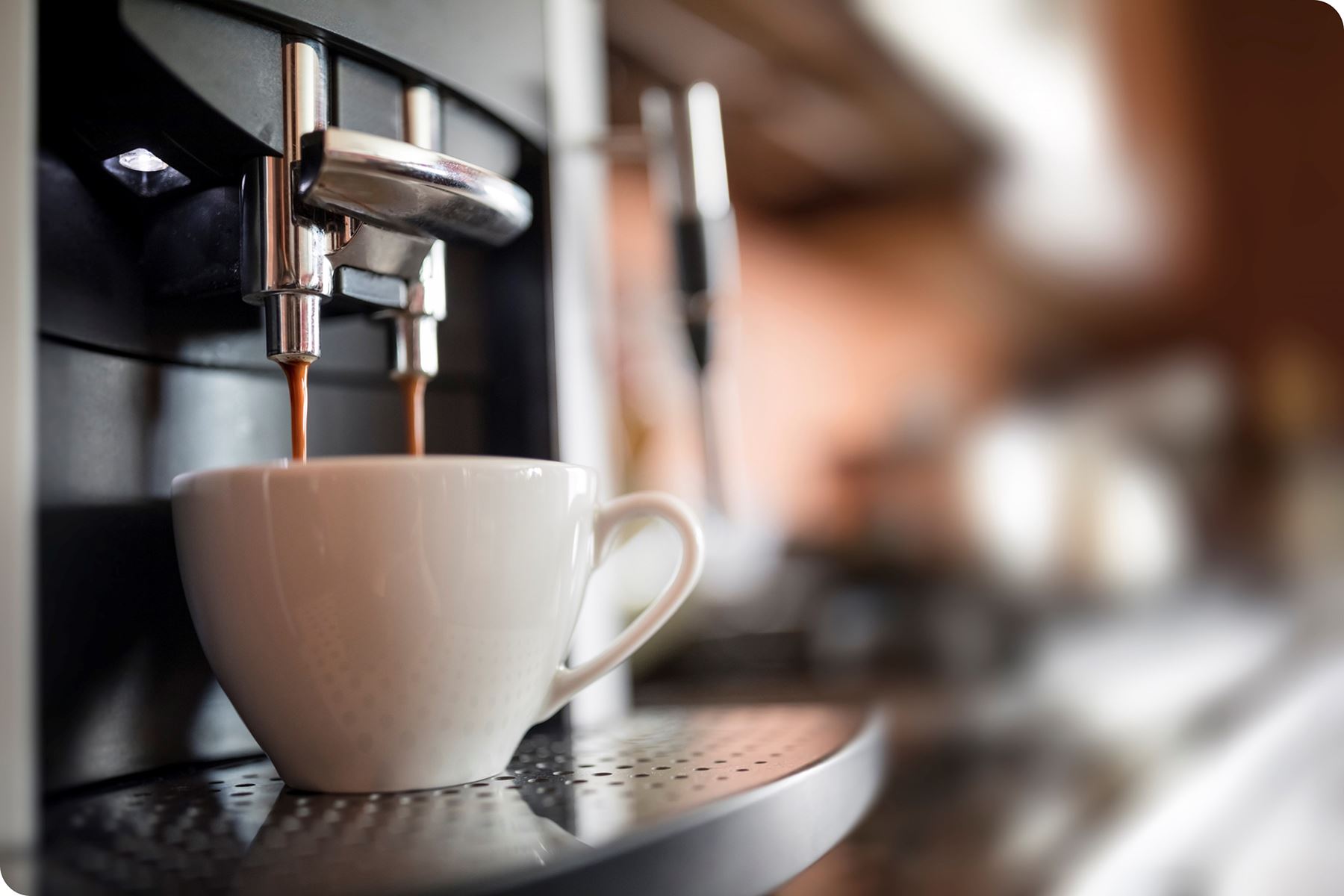 Public hearing on proposed new criteria for coffee service
1 February 2023 – 2 April 2023
Nordic Ecolabelling gives you the opportunity to comment on the proposal for new criteria for Coffee services. The labelling is assessed from a life cycle perspective and places high demands on the environment and health.
Your comments are important and will be considered by the national ecolabelling boards and the Nordic Ecolabelling Board.
Please find the proposed criteria for download further down on this page.
We look forward to your comments, which should be sent to Nordic Ecolabelling no later than 2 April 2023.
Nordic Swan Ecolabel coffee services
A Nordic Swan Ecolabel coffee service must meet ambitious environmental requirements and take a holistic approach to its environmental work. This means that they work structured and actively with circular economy, energy efficiency, raw materials that are certified as more sustainable and climate-efficient transportation.
The requirements include:
Use of 100% certified coffee, tea, and cocoa.
Use of energy-efficient, high-quality coffee machines, which meet strict requirements for content of substances harmful to health
Repair and reuse of parts and coffee machines, a measure for a more circular economy.
Regular maintenance and service to extend the life of the coffee machines and ensure good coffee taste.
Energy- and climate-efficient transportation.
Cleaning of the coffee machines with chemicals that meet strict requirements for content of substances harmful to the environment and health.
What has been changed?
Change in the product group definition: The whole coffee service must meet the requirements, which means that all coffee machines and all purchased raw materials must meet the requirements. It is no longer an option to choose to apply for the Nordic Swan Ecolabel for only a part of the business.
Requirement for 100% certified raw materials for the production of beverages (coffee, tea and cocoa). By certified we here refer to organically certified, Rain Forest Alliance and Fairtrade.
Introduction of optional point score requirements, with a mandatory minimum score to increase the flexibility of the criteria. There is no mandatory minimum limit value for the purchase of organic coffee, but the business receives points for the purchase of organic coffee, tea, cocoa, sugar and milk, the purchase of agroforestry grown coffee, as well as the purchase of ecolabelled products and services.
Routine requirements for the coffee machines' energy efficiency, relevant for new purchases and replacements of coffee machines.
Updated requirements for transport.
Introduction of circular requirements with a focus on reuse.
Requirements to inform the customer about waste management and prevention of the use of disposable items.
Introduction of requirements for environmental management.
We ask for input on the proposal as a whole and specifically on the following points:
Proposed requirements for the limit value of 100% certified raw materials.
The raw material requirements in general, as well as point score requirement in favor of a mandatory limit value on organic certified coffee.
Requirements for "Coffee machine components in contact with foodstuffs" and requirements for "Coffee machine water quality". The proposed requirement applies to both existing and new purchases of coffee machines. Is it possible for the requirements to be documented for coffee machines the service already has in its range? Alternatively, should the requirement only be relevant for new purchases of coffee machines?
Proposed new requirement for reuse, waste management and prevention of disposable items.
Documents for download
How can comments be sent in?
We prefer to receive your answers via the form below or mail to remiss@svanen.se
For further questions, please contact Johan Husberg, product specialist (e-mail: johan.husberg@svanen.se.
What happens next?
When the consultation period is complete, the answers will be compiled and evaluated. A new revised proposal for criteria will be submitted to the Swedish Ecolabelling Board and the other national committees. On this basis, the Nordic Ecolabelling Board will then decide on new criteria.

Part of the decision basis is the summary of all consultation responses together with answers from Nordic Ecolabelling. The summary will be public and available on Ecolabelling Sweden's web page in connection with the publication of the new criteria.