Consultation concerning revised criteria for
Investment funds and investment products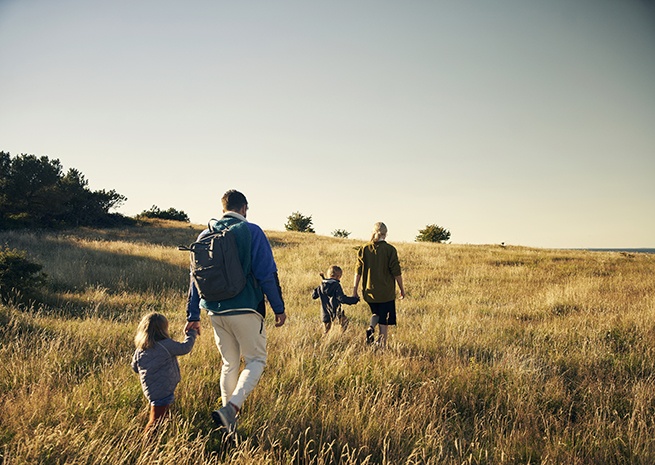 Nordic Ecolabelling gives you the opportunity to comment on the proposal for criteria for Nordic Swan Ecolabelling for Investment funds and investment products. Your comments are important and will be considered by the national Ecolabelling boards and the Nordic Ecolabelling Board.
During the process of developing this proposal, the ongoing work with the EU Taxonomy and the EU Ecolabel for financial products has been considered. However, the final delegated acts and regulation are not known when this proposal is sent for consultation.
We are looking forward to your comments, which should be sent to Ecolabelling Sweden no later than 28 June 2021 for us to be able to take them into consideration.
Nordic Ecolabelling also invites you to a webinar on 12 May 2021 to present the consultation proposal. See further below for additional information.
Please find the proposed criteria for download further down on this page.
What has been changed?
The following additions have been made to current exclusion criteria:
Transportation and service activities related to coal, oil, gas, and uranium.
Distribution of tobacco.
Production and sale of weapons-related products.
The inclusion criteria have been modified and expanded according to the following:
The requirement on ESG analysis of holdings in the portfolio has gone up from 90% to 100% of holdings (Requirement O13), while the required share of portfolio holdings with strong ESG practices has been increased from 50% to 70% (Requirement O16).
Companies operating in industries with large greenhouse gas emission must fulfil certain conditions to be included, or the fund must engage with the holding. (New requirement O14)
For companies operating in industries with a large impact on biodiversity, the fund must perform a deeper analysis, publish sustainability-related risks and opportunities, as well as engage with the holding. (New requirement O15)
Funds with a distinct theme and strategy in relation to the EU Taxonomy, the UN Sustainable Development Goals, Science Based Targets, or an EU Paris-aligned Benchmark are awarded with points, as are funds that invest almost solely in companies with strong ESG practices.
The active ownership criteria have been tightened so that:
All serious allegations of norm breaches by portfolio holdings must be published on the fund's website within a month, and if the holding in kept in the portfolio, the fund must enter an engagement process with the holding. (Requirement O17)
The requirement on engagement has been refined and specified. (Requirement P2)
The thresholds for when a fund collects points for voting are higher than previously. (Requirement P3)
The criteria within transparency and reporting have been strengthened, among others so that:
The sustainability report must cover additional areas, including sustainability-related risks and opportunities for the largest holdings that are critical for reducing greenhouse gases and conserving biodiversity.
The required number of points is harder to collect:
One of the obligatory criteria is to collect points from various point-scoring requirements. The fund must collect 6 points (5 points for bond funds) out of 11 available points. Previously, there were 16 available points to select from.
In addition to the above mentioned we would also like your comments on the following matters
O3: The purpose of the requirement is to regulate the use of derivatives and indirect holdings in a Nordic Swan Ecolabelled fund. On the one hand, Nordic Ecolabelling wants to ensure that these types of instruments also adhere to the criteria when relevant. On the other hand, it is important that the fund is allowed to use tools that enable an efficient handling of the portfolio in various market conditions. How is this balance fulfilled in the requirement?
O14: The purpose of the requirement is to award companies that are making a rapid transition in traditionally carbon-intensive industries. How can the requirement be further developed to facilitate its practical implementation?
O14: The systems for calculating GHG emissions allow for situations where a company can claim GHG reductions via purchases of renewable electricity, whilst the local grid contains a large proportion of fossil electricity. Are there ways in which the requirement can be developed to deal with this issue?
O15: Threats to biodiversity are increasing in scope. Nordic Ecolabelling has chosen to set requirements on analysis, reporting, and engagement in industries where conservation and the sustainable use of biodiversity is critical. Given the role and function of investment funds, is this an efficient way of approaching the issue of biodiversity?
P1: This requirement covers several themes for inclusion. Are the set thresholds within each theme at a suitable level?
O19: Is the scope of the requirement appropriate, given that retail investors are often the primary target group?
O20: Equity funds must collect 6 points and bond funds much reach 5 points. Is this a suitable level?
Documents for download
Who can provide input?
All people, companies and institutions who are interested in taking part in the development work of Nordic Ecolabelling criteria for Investment funds and investment products can provide us with their opinions and comments. We would appreciate if you kindly distribute information about this review to whom it may concern.
How can comments be sent in?
Your input is most valuable to our criteria development. We prefer to receive your answers via the form below or by e-mail to remiss@svanen.se.
For further questions, please contact our Product Specialist
Per Sandell
e-mail: per.sandell@svanen.se or
telephone +46(0) 8-55 55 24 35
Consultation webinar
Nordic Ecolabelling will organise a consultation webinar on the criteria proposal.
Date and time
Swedish: Wednesday ​​12 May at 09:00-09:45 CET. Sign up
English: Wednesday ​​12 May at 10:30-11:15 CET. Sign up
Place: Microsoft Teams.
What happens next?
When the consultation period is complete, the answers will be compiled and evaluated. For this reason, a new revised proposal for criteria will be submitted to the Swedish Ecolabelling Board and the other national committees. On this basis, the Nordic Ecolabelling Board will then decide on new criteria.
Part of the decision document is the summary of all consultation responses together with answers from Nordic Ecolabelling. The summary will be public and available on the Ecolabelling Sweden's web page in connection with the publication of the new criteria.
We look forward to receiving your comments no later than 28 June 2021.