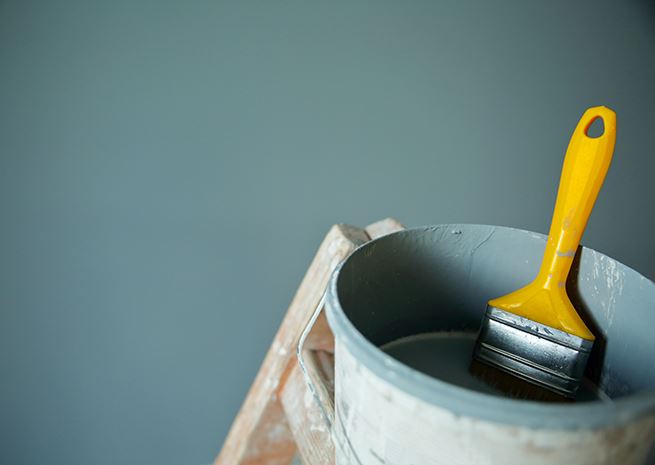 Public hearing concerning new criteria for Paints and varnishes
Nordic Ecolabelling gives you the opportunity to comment on the proposal for criteria for Nordic Swan Ecolabel Paints and varnishes. Your comments are important both for the quality of the final criteria and for the impact on the market. All people, companies and institutions who are interested in the development of Nordic Swan Ecolabelled Paints and varnishes are welcome to provide consultation comments. We would appreciate if you kindly distribute information about this consultation to whom it may concern.
Please find the proposed criteria for download further down on this page. We look forward to your comments no later than February 8, 2023 to be taken into consideration.
What has been changed?
The focus of this revision has been to reassess paints and varnishes from a life cycle perspective to better identify the impacts of paints and varnishes during its entire life cycle. Requirements focus either directly or indirectly on reduced energy consumption including reduced emissions of greenhouse gases, restriction of hazardous substances, good indoor air quality, circular economy, and use of renewable raw materials.
The criteria of Indoor and outdoor paints and varnishes is based on the current version of indoor paints and varnishes (gen 3). Paints and varnishes for outdoor use and industrial paints and varnishes have been moved from the criteria for Chemical building products to the criteria of Indoor and outdoor paints and varnishes.
In the area of energy and climate, new requirements have been added for the raw material manufacturer of cement/hydraulic binders and titanium dioxide.
In the area of indoor climate, new requirements have been added and previous requirements have been adjusted with the introduction of emission testing of the final product. The criteria for emissions is in compliance with the EU-Taxonomy and Annex XVII to Regulation (EC) No 1907/2006 regarding restriction on formaldehyde and formaldehyde releasing substances.
In the area of ingoing substances, requirements have been revised based on licensing data. Furthermore, new criteria for restriction of endocrine disruptors have been added.
In the area of circular economy, previous requirements for packaging have been replaced with new requirements concerning recycled material in plastic pouches and containers.
In the area of sustainable raw materials, new requirements have been introduced to different binders to increase the use of renewable raw materials.
We wish to highlight the following point in the consultation draft
Titanium dioxide (energy related requirements). The proposed requirement is a first draft. Input on the proposed requirement and suggestions for alternative requirements are most welcome. We have proposed energy limits for the traditional sulphate and chloride processes in point a. If you consider other, emerging processes to be relevant, you are welcome to comment on this as well.
Public hearing webinar
Date and time: Friday 9 December at 10:00-11:15 CET.
Place: The webinar will be run in Microsoft Teams.
Sign up by e-mail to Thor Hirsch no later than Thursday 8 December at 16:00 CET to get a link to the webinar. E-mail: th@svanemerket.no.
Documents for download
How can comments be sent in?
We prefer to receive your answers via the form below or mail to remiss@svanen.se
For further questions, please contact Hamid Ahmadi, product specialist (e-mail: hamid.ahmadi@svanen.se or telephone: +46 (08) 55 55 24 28).
What happens next?
When the consultation period is complete, the answers will be co mpiled and evaluated. A new revised proposal for criteria will be submitted to the Swedish Ecolabelling Board and the other national committees. On this basis, the Nordic Ecolabelling Board will then decide on new criteria. Part of the decision basis is the summary of all consultation responses together with answers from Nordic Ecolabelling. The summary will be public and available on Ecolabelling Sweden's web page in connection with the publication of the new criteria.